CONTACT
Address:
Av. República Argentina n° 2069
Água Verde - Curitiba - PR
80620-010
Email:
contato@ipo.com.br
Phone/Fax:
55 41 3314-1500
24 HOUR SERVICE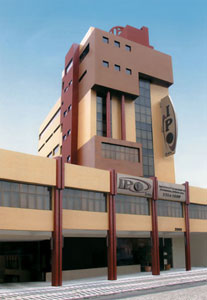 ---
See how to get to IPO Hospital:
See how to get to IPO Hospital:
IPO Hospital is located at 2069 Avenida República Republic and a block away from Água Verde shopping mall. If you are arriving by:
Car: We have an parking entrance at the front of the building (Av. Republica Argentina, open at weekends) and another entrance on Rua. Goiás (between Rep. Argentina and the main road towards the center, open weekdays).
For your convenience we also have an agreement with Estacionamento Estaklass>, which is on Rua. Goiás, soon after the entrance to our parking. There our patients have a discount off the parking fee.
Bus: Get off at the stop called Vital Brazil. Two express lines (Santa Cândida - Capão Raso / Pinheirinho - Rui Barbosa) pass in front of the Hospital.